Again, it has been some time since I uploaded current pieces that I've finished.
Here is a small night stand dresser in red and cream
Here is the second wine rack I've done, in red and cream stripes on top surface.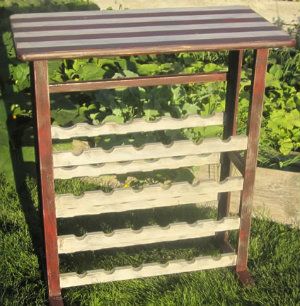 Night stand with green and cream stripes on side, 3 drawers.
Green and cream Coffee Table.
This is a custom piece I did for a friend.