latest pieces of furniture
This chair was mostly already prim, just added some stain and the wooden star nails.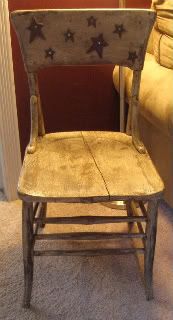 This desk was listed on Craigslist and I tried to buy it but the seller told me I was an hour to late. But one of my frequent clients brought it to me the next day and asked me to prim it for her daughter's room. They gave me three different options for color, all in the green spectrum. Yikes, they left the final choice up to me. Here is what it looked like before I started.
I chose Limeade green, thought it was closest to the green I normally used. Nancy said when they picked up the desk, that the daughter was very pleased with it.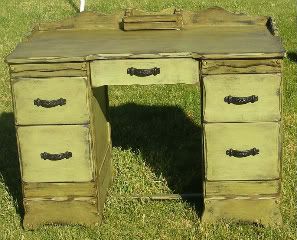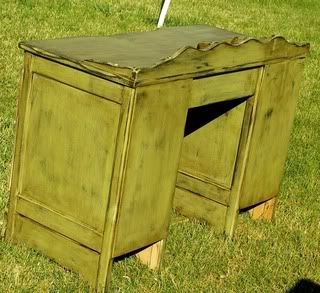 This dresser was brought by my client's mother. This is the finished piece.
This chair was sold at a youth yard sale. They were raising money for a missions trip to Mexico. I left the seat pad as it was, thought it was already way cool, and made the rest prim white.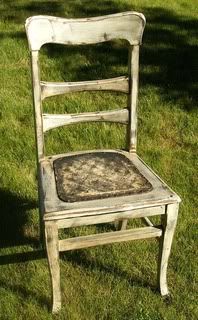 This piece I bought from a Craigslist ad. The young guy I bought it from told me that he and his brother made it one summer to keep from getting bored.