A couple more end tables
I have had these finished for a little while and just took them in to Black Sheep Gallery.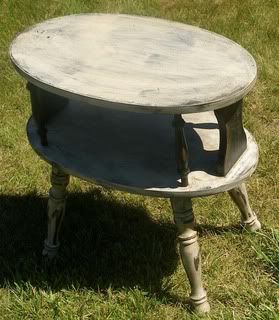 Nancy and I have been busy getting out wholesale orders of our soaps. We also got to spend 4 days camping at Redfish Lake near Stanley, Idaho. While we were there we went to see what was at the Mountain Mama's Craft Show and wandered through there, meeting a soaper from Ely, Nevada, and one from Idaho Falls/Pocatello area.