Happy Birthday, Dad!
Our dad turned 81 today. We all met at the Golden Corral to celebrate. All of the siblings were there and most of the grandkids made it. Missing were two grandchildren who live out of state - nephew Duane and his wife Laura are back east and niece Carey and SO (significant other) with two children, Cody Duane and Amber in California.
Here is the birthday boy himself: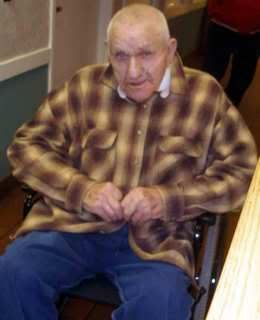 I had set the camera on the table intending to take it to the restaurant but thought I'd left it at home. So I didn't take any pictures at all during the meal. When we were leaving Nancy let me know she had brought the camera, so we gathered everyone at the front of the place and took this picture. Nancy intentionally hid behind Jaedan's blue balloon, but with another picture where Nancy could be seen and Jason couldn't, a little Photoshop work and we got a picture where everyone's face can be seen.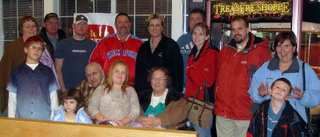 As we were leaving the restaurant, Josh had invited us to come over to see the new apartment that he and friend Gary have rented. They were getting tired of room mates who were slow to pay or didn't carry their fair share of the grocery bill in a 3 bedroom apartment, so they found a very nice two bedroom and effectively took care of any delinquent 3rd parties. But Josh was so excited to show us his new place, that he backed up over the curbing and I just happened to have the camera in my hand: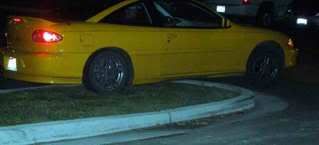 We finally made it to his apartment. Great, a chance to get some cool candid family pictures. However, God has seen fit to burden me with children and grandchildren that have inherited a genetic disposition to cut up and have fun at the most inopportune times. Thus the pictures that follow:
Don't you feel sorry for me?