More furniture projects completed
Here are some more pics of furniture projects I've recently completed. I am having a blast doing this. I don't think work is supposed to be this much fun.
This first piece was an oil stained work bench. It was already painted red but it sure looked good after I stained it with walnut stain and added a couple of pip berry garlands (country mercantile - black, tan and burgundy colored berries)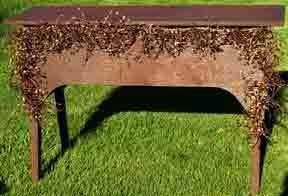 This piece must have been a school craft desk judging by all the gum I scraped off the bottom.
This chair was used at Sun Valley Resort. It was painted an industrial bright orange but was very sturdy. I recovered the cushion and painted black primer over the orange, then used the sander to sand back some of the black to get back to the orange. Added a pip berry garland with colors of orange, black and dark green and I think it looks pretty good.
This desk was fun to do and turned out very nicely.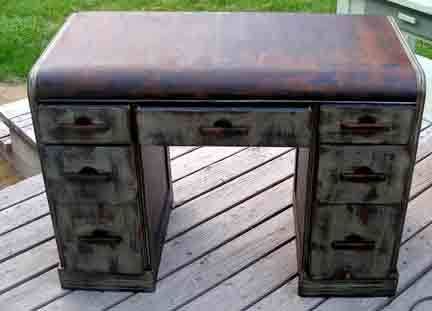 And for the final selection for this blog additive, this is a table we picked up at a yard sale. I like mustard and black together.