Spring Break and the kids go wild!
or as wild as Nana and Papa will let a 3 and 6 year old get. At this age, going on vacation and staying in a motel with an indoor swimming pool is about as good as it gets. We drove to Boise, ID, after church and then lunch, arriving about 4 pm. The kids were in their swim suits faster then you could look under the bed to make sure the maids had vacuumed out all the boogie monsters!
Here they are heading for the pool: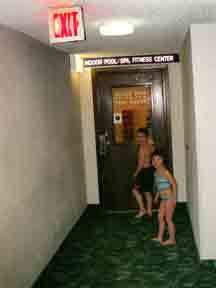 I think the expressions on their faces tell the story. Both the kids love water and will need to take more lessons this summer although Jaedan will tell you he "knows how to swim already".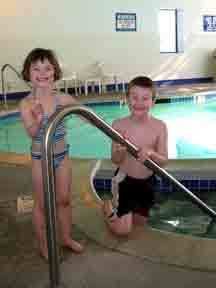 She doesn't look very mischievous does she?
Ahhh! This is the life.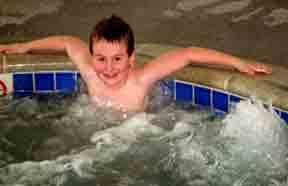 We stayed at the Shilo Riverside. After swimming, we took the kids to PoJo's, an arcade that has all kinds of games that dispense tickets. Nancy was standing at the coin changer (the one that can take a single piece of paper and give you 20 pieces of metal - quarters - in return). I thought she was joking when she asked me if I thought we'd have enough time to go through 20 quarters! And 40 quarters later, we decided it was time to go back to the Shilo and hit the hay.
The Boise River runs right outside the Shilo and after a good nights rest and a pretty decent continental breakfast, we went for a walk alongside the River.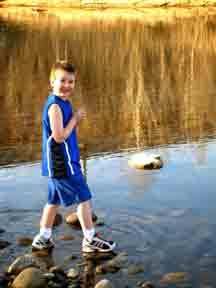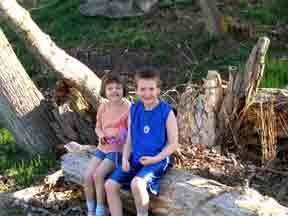 It was very relaxing and although we could see 5 different bridges crossing the river, we could hardly hear the traffic over the trickle of the water. The morning was beautiful and we encountered a lot of locals using the walking path alongside the River.
After our morning walk, we loaded up and headed for the Birds of Prey. More of that in another post.