Dyario Bags and dyariobags.com
I've been working to get
dyariobags.com
done so that we can have a Grand Opening. Dyario is a Philippine word that means newspaper. The Dyario Bags are a means to provide employment to people in the Philippine city of Cebu.
Here are some pictures of some of the bag making process. Sheets of newspaper are rolled from a corner to the opposite corner. Here one of the young adults is selecting a number of the rolled newspaper pages to begin making some bags.
The foreground shows some of the newspapers tubes that have been joined together while this young man is working on another piece.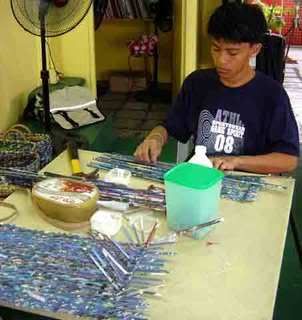 These next two pictures show the clips that are used to help hold the bag together while the finishing straps and edgings are attached.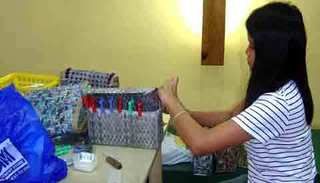 The two young adults shown here also help to train others in the process of making these bags.