A few more furniture pieces
I know, I know. We're soap makers and I'm not posting about soaps, lol.
Nancy and I will be starting up production before to much longer so I need to work on the furniture while I can. I am currently trying to finish 5-10 pieces each week and feel like I'm not quite keeping up at that level.
This was a small chair already painted white as shown in the first picture.
I distressed it, stained with dark walnut and added a prim garland.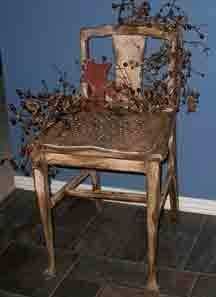 This next piece, with granddaughter Ashlynn posing, was an interesting piece with the slats.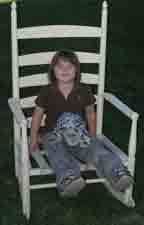 I found a great four line quote that just fit this chair perfectly and after painting it cavern moss green, distressing the piece and antiquing it with dark walnut, applied the quote in vinyl lettering.
"Because I am a Mother
I hold God's greatest prize.
And He expects great things of me
with a task of such a size"
--Grace Atkins