Some more custom pieces
A small 2 drawer piece, just a small piece done in red.
A small shelf the client was going to get rid of and instead brought it to be done in two shades of green.
A cute sofa/entry table, done in cream and black.
A Secretary Desk/Letter Desk done in gingerbread.
A Possum Belly Table in various stages of reassembled and the aging process.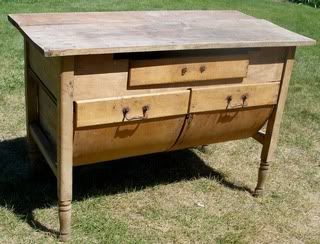 Part of the checkerboard process.
The difference between being aged and not being aged.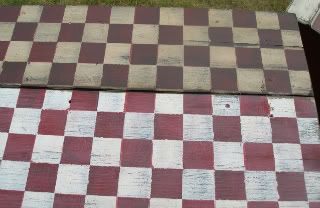 The finished piece.