Uncle Josh to be a daddy
Our son Josh is one of the "favorite" uncles. Here he is posing with his nephew and niece. Whenever Uncle Josh comes over, he remembers to bring "bug juice" for the kids.
This picture was actually taken by 5 year old Ashlynn. I wonder if being a photog is in her future?
Uncle Josh took this picture of Sissy during the same photo shoot.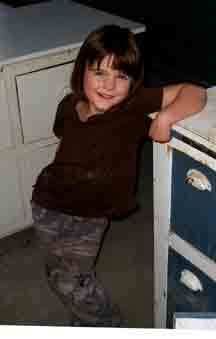 I like to think that this apple didn't fall far from the tree. Ha! Josh recently went in to have braces put on. He has been eating more selectively as a result of the braces and is down to about 180 pounds or so.
Josh and his girlfriend are expecting in August. They will find out February 14 if they will be having a boy or girl.