Double Dry Sink
Here is what the piece looked like before I sanded it:
Then after sanding, a coat of black primer, a coat of vanilla steam, some more light sanding and then stained to give it an aged appearance: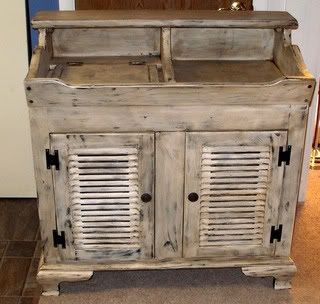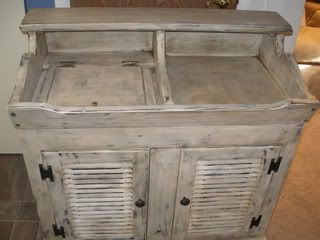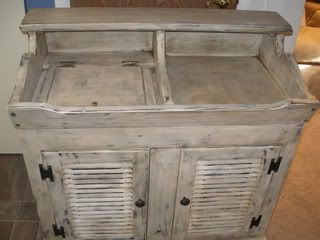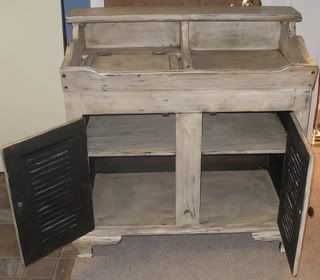 I stopped by the auction today to see if there would be any good pieces coming up for sale on Monday night's auction. There were about 5 small nightstands/end tables and a really cool wardrobe with drawers on one side and a hanging closet on the other and only about three foot wide and five foot tall. I'm planning on going back on Monday to see what I can bring home to work on.