Rescuing a Damsel In Distress.....
Granddaughter Ashlynn enjoyed sledding this year a little bit more then last. She was so bundled up that sometimes she looked like a little penguin as she waddled from place to place. She has always loved sunglasses so it wasn't any surprise the she talked her Uncle Josh out of his goggles: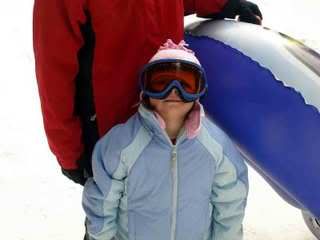 On one of her sledding runs down the hill, she found herself in the deep bowl part of the run. Fortunately Jason was on the bank and had her grab hold of the inner tube so he could pull her out. Here it is in sequence:
Grab the inner tube, Ash!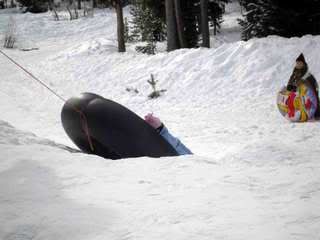 Oops, almost lost her.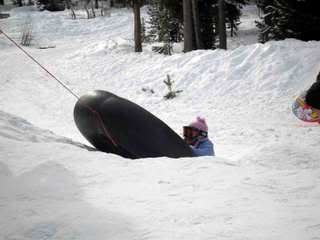 Oh, good, she scrambled further in to the tube.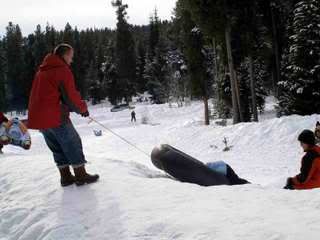 Almost there, hang on!
What'choo lookin' at? move along, there isn't anything to see here!
Just couldn't wait to post these, it was such a fun day.