It's beginning to look like Christmas! We heard Santa on the roof?
Have I told you how good I am at de-construction but not very good at re-construction?
Several weeks ago I tackled the project of tearing out the lava rock that had been on the walls since we bought the place 20 years ago. We finished the interior, painted the walls and patched the ceiling. All that was left was the hole in the roof where the stove pipe chimney had been. I anticipated getting the hole patched fairly quickly so took out the flashing and chimney cap too, throwing them away.
Then I discovered I didn't have a clue as to how to proceed. After buying some man stuff at Lowe's, and then getting more, I realized that this project wasn't going to be done anytime soon. Do you know how easy it is to forget something when it is out of sight. The hole in the roof was certainly out of my sight so I didn't do anything more until it suddenly began raining on a consistent basis. Of course I didn't realize anything was amiss until Nancy noticed the rainwater dripping through the ceiling onto the top of the television.
How does she do that?
So I spent a couple of hours on the roof in the rain (Shhh! Is that Santa on the roof? No, it's just Papa). Cold rain, I might add. And again came to the conclusion that I wasn't up to the task. So I called my insurance agent and asked if my Homeowner's policy covered Homeowner Incompetence!
We should have someone here tomorrow to fix the roof. In the meantime, I have hopefully taken care of the drip...........................
Nancy has been keeping the grandkids busy today. They both got to spend the night last night and we got them up, fed breakfast and got Jaedan off to school. Been a while since they've spent the night so it was nice to have little voices and feet in the house over night again.
They decorated our three little evergreen trees in the living room. Here is Ashlynn proudly showing off their work: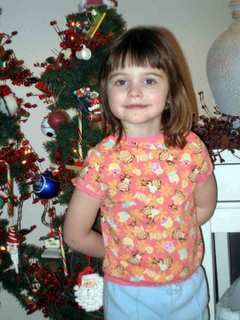 She also wanted a picture taken of her giving herself a hug so here is that one: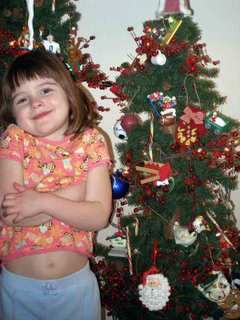 I made a couple batches of lip balms (Huckleberry and Lickin' Cherry) while Nancy and Jaedan made some more treats for this weekends first holiday get-to-gether.
Jaedan is helping to make graham cracker crumbs: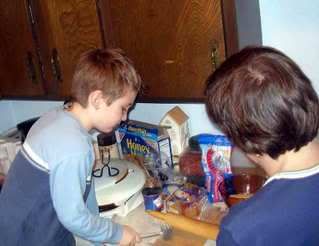 Here Nana Nancy is pouring in the melted butter while Jaedan mixes it in: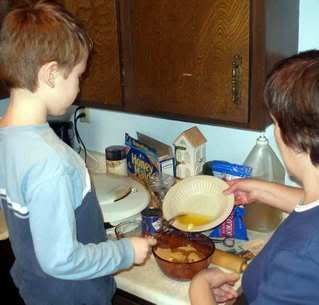 Now Jaedan is tall for his age and to give Nancy credit for her stature, rest assured that her feet reach the ground. With Jaedan standing on a chair, Nancy does look more her size at about 5'2".