Candlesticks
I had some fun creating these. Whenever I have any thing that I don't have an immediate idea for, I set it aside and let it percolate in my brain for a while. Over the past few months I'd accumulated some small stools that were not good candidates for prim furniture but I hate to waste anything.
Eventually the idea came to me to remove the legs and using some other things I had on hand, made these 10-11 inch tall "candlesticks". Here are the latest candlesticks currently available.
A prim lumpy bumpy candle would look great in the bowl at the top of the candlestick as well as some bowl fillers, rosehips, potpourri or other needful things.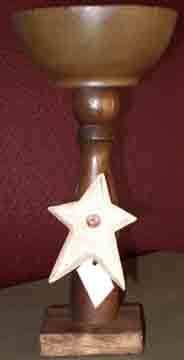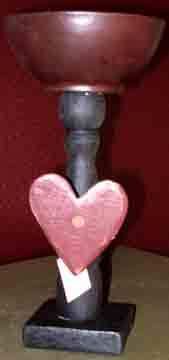 This final candlestick has a small "milk pan" metal container instead of a bowl at the top. Perfect size for a votive of some sort.