Mother's Day
It has certainly been a blessing that the primitive furniture has been doing as well as it has. The economy has certainly played havoc with soap sales. Since our niche seems to be strongest in the tourist industry in Idaho, and our wholesale accounts are holding out to see what kind of tourism will occur in Idaho this year, we have not been nearly as busy as in years past.
On the flip side, it has allowed us to spend some quality time with our grandchildren and that has been very good.
We went to a local park down on the
Snake River
just below the
Perrine Bridge
. for a picnic for Mother's Day. Nancy has never been a "wine 'em, dine 'em" type of girl, doesn't care for the box of chocolates or the fancy wine. Just give her a picnic with family and she is good!
The park is right on the bank of the Snake River.
The walls of the canyon are volcanic rock as you can clearly see in the pictures that follow:
I remember as a kid, climbing these walls up and down the canyon. Looking back, I now realize how dangerous this was because many of the rocks are unstable and loose, easily dislodged if you're not careful. My guardian angels must have been working overtime back then.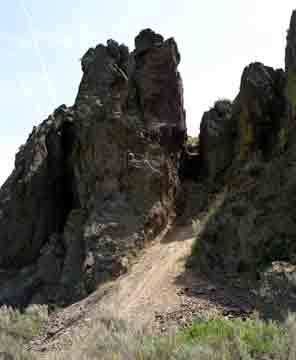 We had a great time, going for a short hike around the area. The kids had their bikes so the helmets did double duty for both riding and hiking.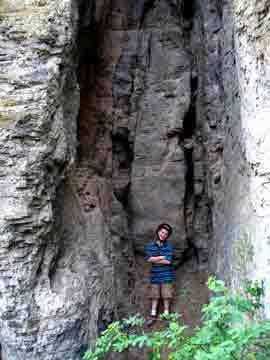 I won't mention any names but someone just took advantage of the time to catch up some 'zzzzz's.
Anyway, Nancy got a gift certificate so she'll get to go shopping for herself and a "smart shopper" gadget that allows her to just speak her shopping list into the gadget and then print the list. She is a great wife and the greatest Mom and now, the bestest greatest Nana!