Custom work for a couple of clients
Here are some pieces I customized for a couple of different clients:
This is a piece I had seen listed on Craigslist and considered buying. What a surprise when a client showed up at my door with the very same piece. She had seen it on Craigslist as well, bought it and brought it right over for it to be customized in black.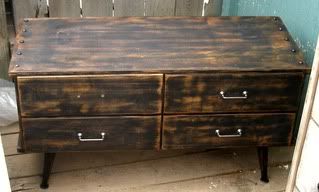 A dresser for the same client as the black piece above.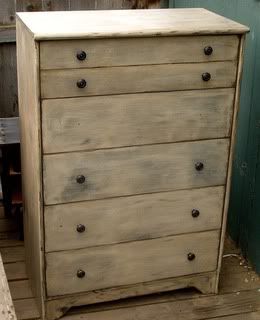 I had purchased this top part of a hoosier over a year ago, thinking I'd find a base somewhere that I could use with it. I finally put the piece up for sale, and another client that I had just met to discuss some custom projects went in to The Black Sheep Gallery and bought it. All I did to this piece since it was basically in good shape, was to clean it up a little and stain it to give it a fresh look. At one time it had glass and frame doors.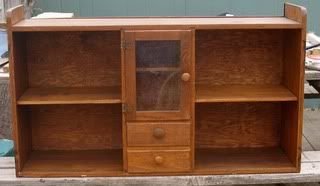 A table and chair set that I customized for the lady with the two dressers above. The first picture is after I've sanded the pieces and painted them red and cream, and the second picture is after they've been distressed and aged.
A shelf customized for the lady who bought the hoosier. We both really like the checkerboard pattern. A local newspaper article referred to the checkerboard pattern as my signature work.
A couple of small pieces customized for the lady with the dressers.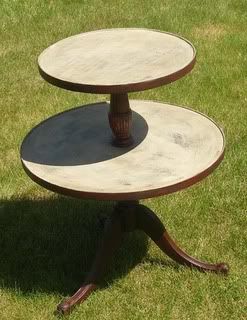 And for the lady with the checkerboard shelf and hoosier.