Furniture again!
I took this next piece in to the shop and before the dust had settled, it had a new owner.
And people have begun bringing me their pieces and asking me to refinish it in the prim style. I recently did a shelf in black and a two piece corner hutch in antique burgundy and black. It is sort of scary because my vision of what the piece might look like and theirs may not always be in agreement, but so far everyone has liked how their piece has been done. It is certainly gratifying when they trust you with a treasured piece.
This next piece is my most recent one. The piece didn't tell me what color it wanted until I had applied the antiquing black layer.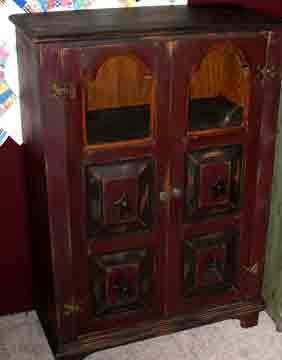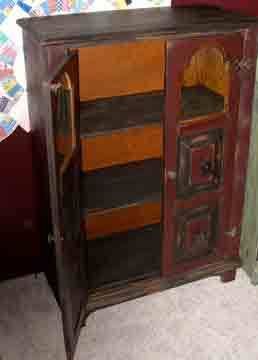 So this is what keeps me busy since the soap sales have been so slow this year. We read that it doesn't seem as if folks are staying home, but if they are traveling, they must not be spending to freely on mementos of the trip, at least not purchasing spud soaps, lol.
We plan to travel to Lincoln City, OR, in August and spend a week doing our part to stimulate the economy!