A couple more custom pieces
The first custom job I did was for Carlene and Wayne. They have been back a few times with more pieces for me to do. These are the latest:
A highboy in Green and Black. You'll notice that there is an opening on the top. We believe that at one time there was a hutch on top of the highboy. They have a great idea, to have a piece of marble or granite cut to fit the opening. I think that is a great idea and a great way to give added value and life to this wonderful piece.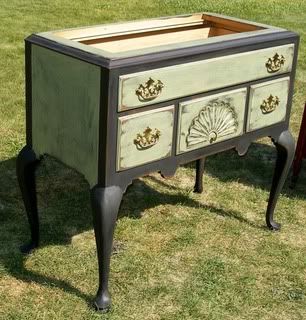 I almost forgot to put the little piece back in the center of the top drawer.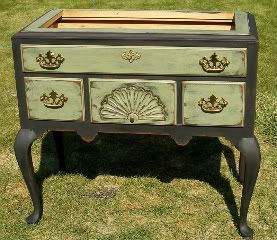 A nice solid piece in Red. This piece has all four wheels intact and moving freely.